Connecting people through play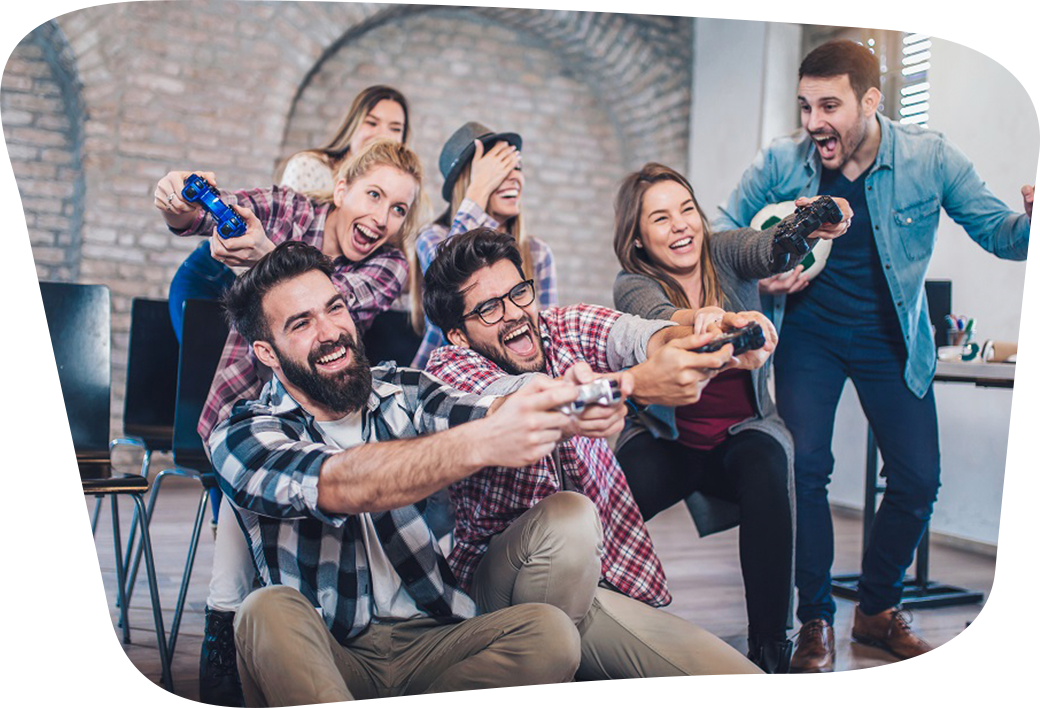 Events & Entertainment
Our simple, social approach to video game events unlocks the power of play for virtually any group. Relieve stress, improve brain function and build relationships with your cohorts, all from the comfort of your own office or home. Key features:
All games are in-person multiplayer.
Accessible games that are easy to learn, but a challenge to master.
Events are turn-key, we bring all the equipment, software, and staff to make a great event.
Casual Competition
Are you ready to ramp social fun to the max? Our unique take on the traditional esports tournament creates a fun, competitive environment that promotes bonding and connection. Players practice, play, and prevail in a dynamic, fun event that is part gameshow, part theater.
Ideal for large groups
Hundreds of participants in a single day.
Draws a crowd and keeps them engaged all day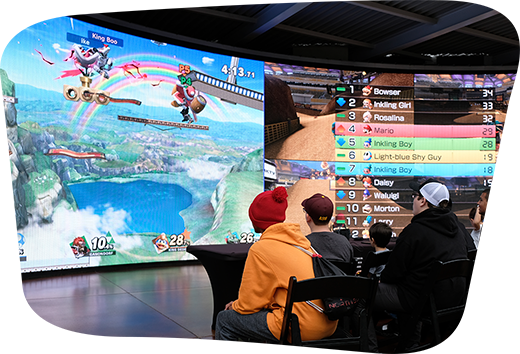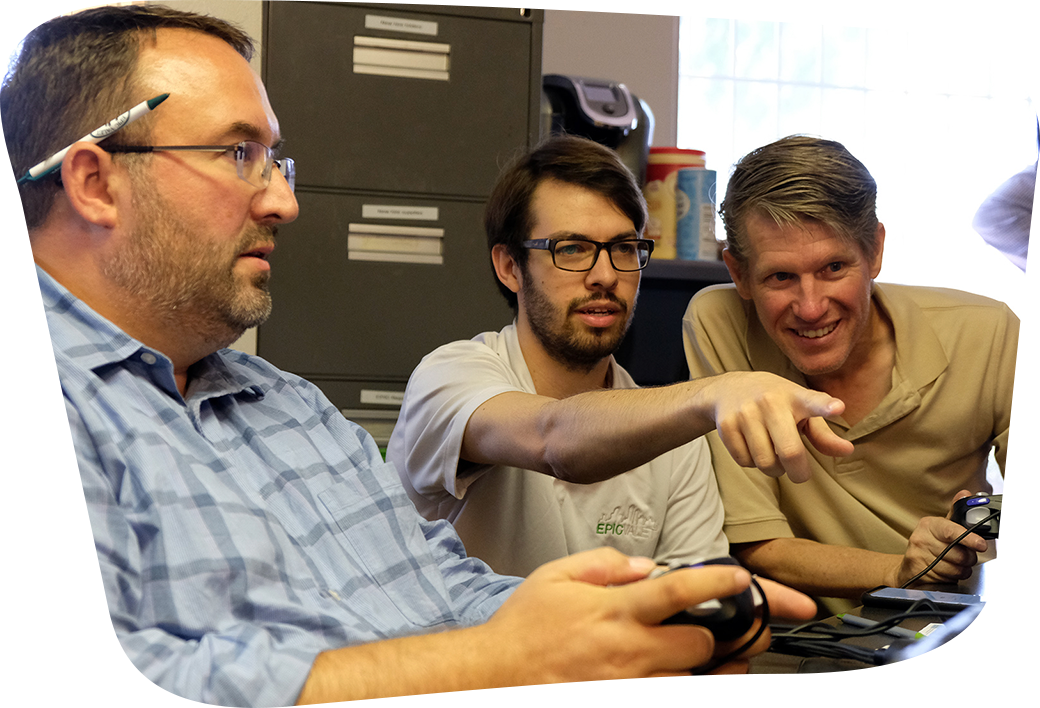 Leadership Development
Don't simply build a team, engineer a culture that attracts and retains great people. Culture Kitchen is a unique training program that utilizes a hands-on learning experience with practical applications. Based upon the latest psychology research rooted in human motivation; Culture Kitchen helps your teams develop the communication skills to thrive personally and professionally.
Ideal for group sizes of 8 to 32
Professionally facilitated
Ask about remote team training!
Planning a Birthday party?
We've got you covered! Check out our special birthday options that are perfect for your next birthday party!
Book a Birthday Party
The Esports Open was by far the most impressive success of the conference. We were impressed by the crowd it drew throughout the entire weekend.
Samantha D.
in Phoenix, AZ
Pharoah, Julia, and Jack were awesome game attendants. They all showed up early, set up quickly, and were ready to go at least 10 minutes before our start time. My party had kids as little as 2 and as old as 75. They were helpful in getting my mom (the 75 yo) to play Mortal Kombat for the 1st time ever and she was hooked. The kids found games they could play, and my husband (the birthday boy) got to game with his college buddies. If there were any questions or issues, they were quick to respond and get folks back to playing. My guests all said they had a fun time, and it was a fantastic, family-friendly party. The only warning is that Nintendo Switch will be on the Christmas wishlist for attendees after the party. C'est la vie!
Mei P.
in Silver Spring, MD
We had a awesome experience and would highly recommend to all friends and family. Thank you so much for such a fun experience for our boys party.
Susie W.
in Knoxville, TN